A&V Pawn offers Layaway
A&V Pawn makes it real easy to afford the items that are just above your price range. From engagement rings, wedding sets, to designer handbags and more. Our No-Time-Frame-Layaway makes it easy to shop for anniversaries, birthdays, Christmas, and beyond!
Are you ready? SHOP NOW!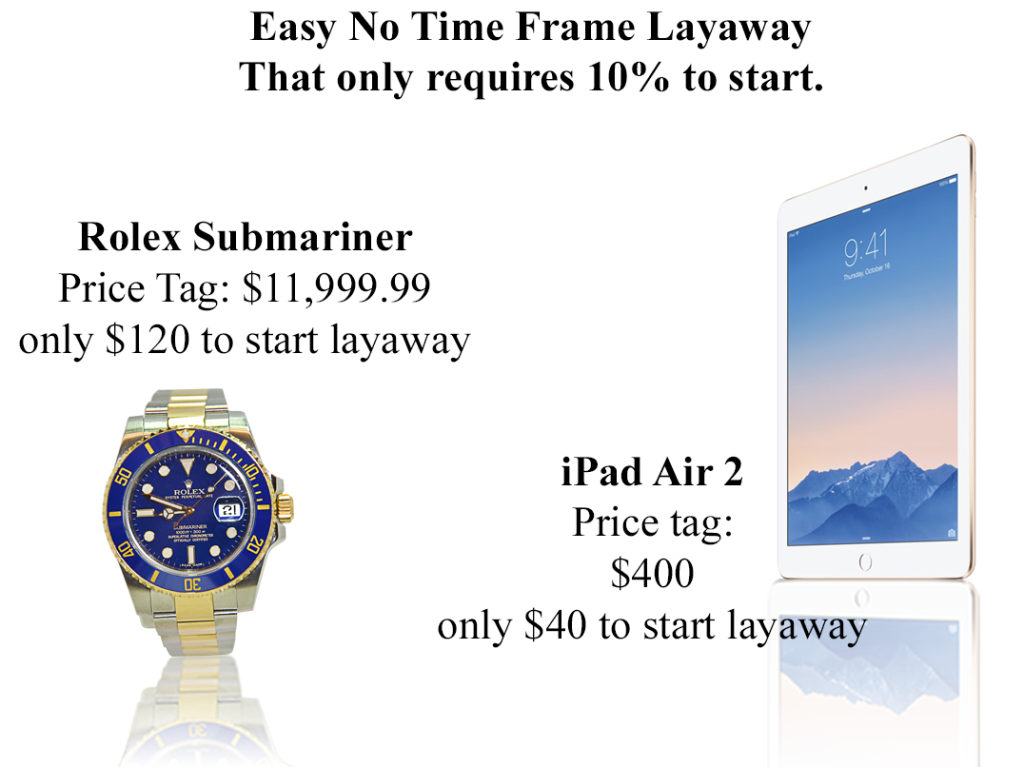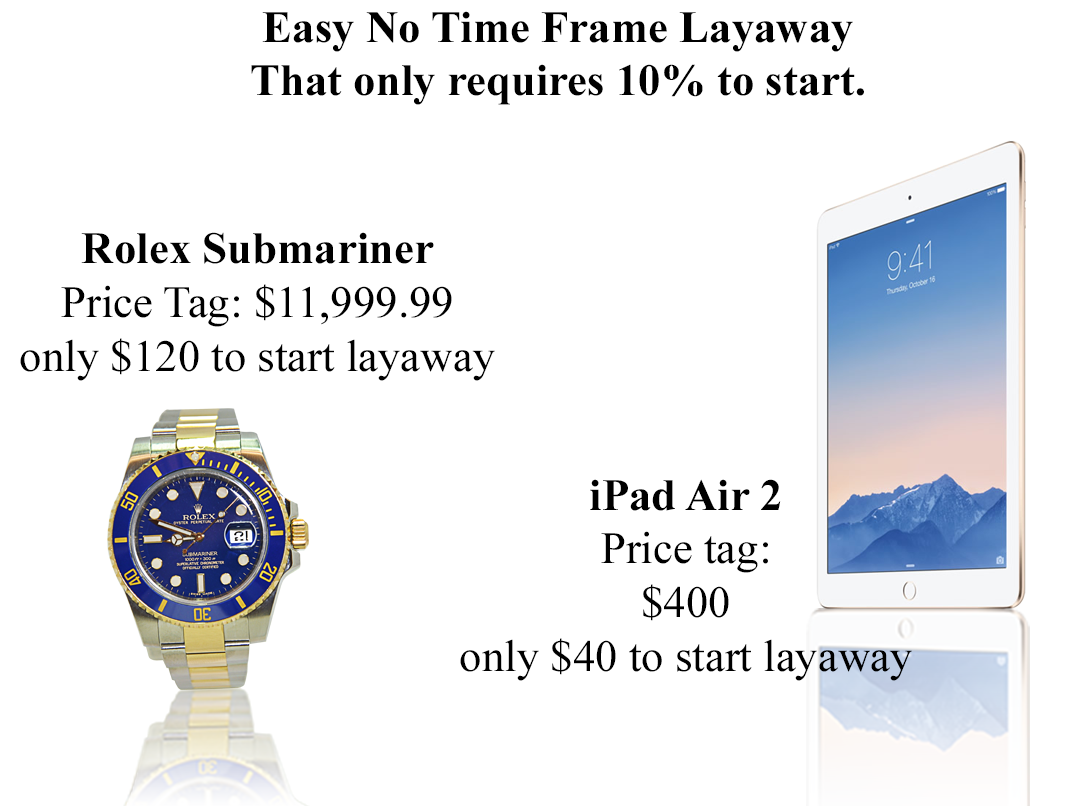 Plan ahead and save yourself the headache of last minute shopping for:
Christmas, Valentines Day, Mother/Father's Day, and all the birthdays in your family!
Get those big tickets items at your pace!
If you have any questions please feel free to Contact Us or visit our FAQ page.