Jewelry Loans
A&V pawn shop is proud to offer their customers with top dollar loan amounts for all their jewelry pawns. A&V uses state of the art testing equipment to provide you with the highest cash payouts. Jewelry is the most common type of collateral used to secure a money loan. The process is quite simple. You bring your jewelry in and an expert jewelry assessor will test the gold and measure any diamonds or gemstones and weight the metal of your items to determine if the loan amount you asked for can be secured with the piece you've provided.
Precious Metals & Diamonds
Worn, broken, or new. If it's a precious metal (i.e.  gold, silver, and platinum), we'll take it in. If you have any certificates and/or appraisals bring those in. They help give us an idea of what we're looking at and could possibly make the difference between giving you what you need and not.
Designer Jewelry
We pride ourselves on paying top dollar for all designer jewelry. Bring in any paperwork, box, and/or anything to help authenticate the item. Not only does it add value to your jewelry, but it also helps speed up the evaluation process.
Vintage Jewelry
We loan money on vintage and antique jewelry. Paying you a premium price on art deco jewelry and early 1900's jewelry. We also boast the largest selection of unique jewelry that ever truly be recreated.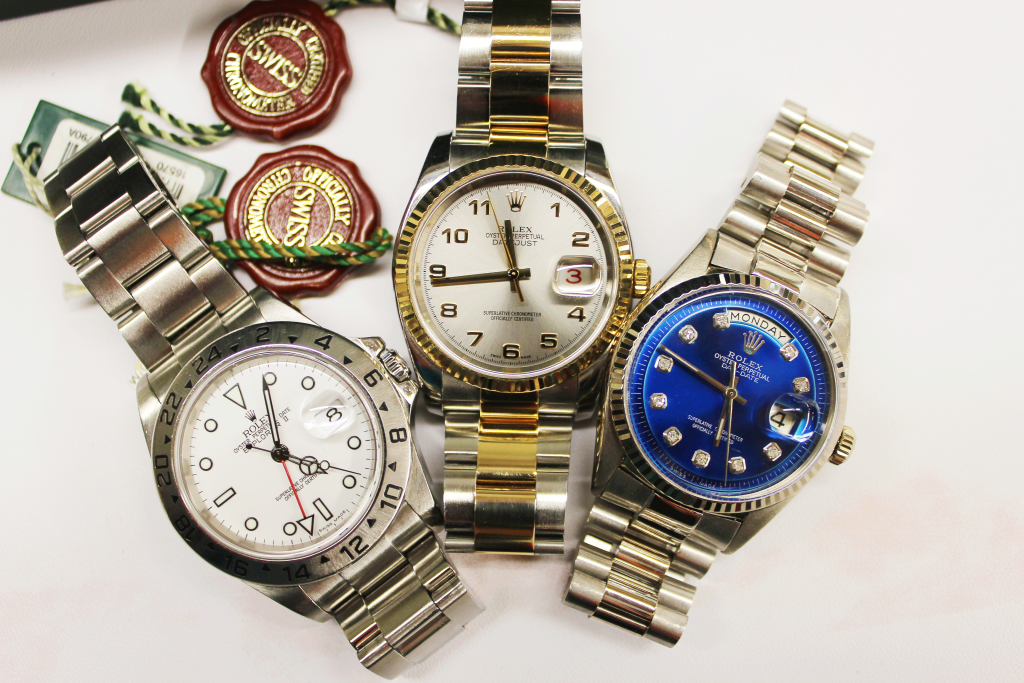 Watches
We proudly pay top dollar for high-end jewelry watches. We take in Rolex, Breitling, Cartier, and many more high-end swiss watches. These loans may take a bit longer than a normal loan because we take our time to authenticate and evaluate the watch. Bring in any paperwork, box, and anything else that may help us speed up the process for you. Don't have high-end watch?
Don't fret! We also take in top-tier low-end watches like Bulova,Citizen, and Seiko.